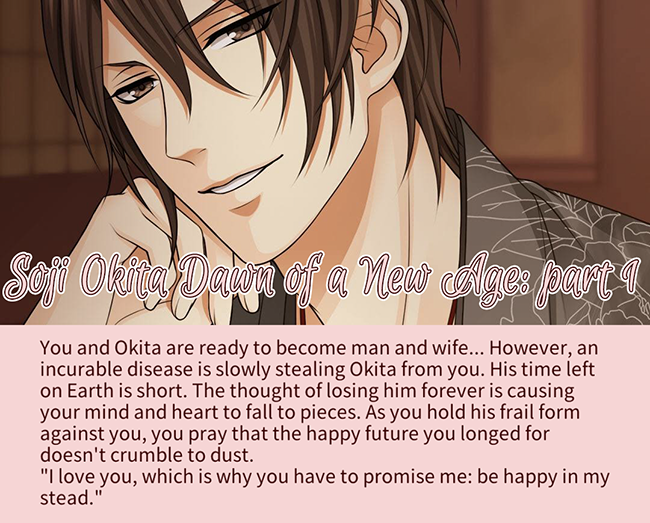 Written by Fate | Written by Love
Episode 1
C: "You're pushing yourself too hard."
C: "You're not a child."

Episode 2
C: "There's no way that would happen."
A: Say something.

Episode 3
C: Struggle to comprehend this.
C: "What do Hijikata-san and the others think?"

Episode 4
C: "I'm not doing anything wrong."
A: "I've been looking for you."

Episode 5
C: "Can I stay here with you, forever?"
C: "Don't leave me alone again."

Episode 6
A: "No, I still couldn't accept it."
B: "I don't share that desire."

Episode 7
A: "How can you be so bad at this?"
A: "You pick the strangest times…"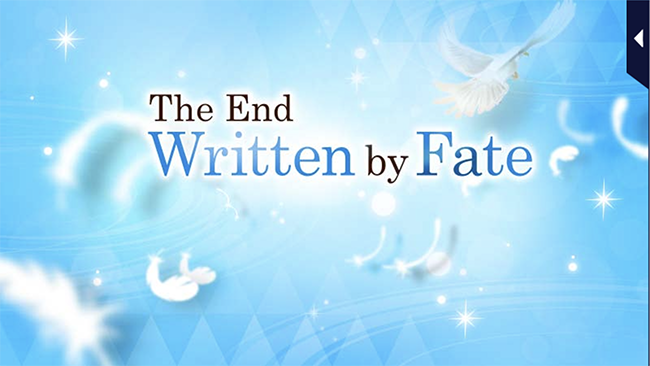 Episode 1
A: "Then please, get some rest."
A: "Say ahh…?"

Episode 2
A: "I believe in the Shinsengumi."
B: Get closer.

Episode 3
A: Chase after him.
B: "Tell Soji to come back."

Episode 4
A: "Searching, yes. But not for Soji."
B: "I've missed you."

Episode 5
B: "Come back with me."
B: "So, can I touch you?"

Episode 6
C: "You don't understand me at all."
A: Shake your head.

Episode 7
B: "You're clumsier at this than I expected."
B: "I love you too."