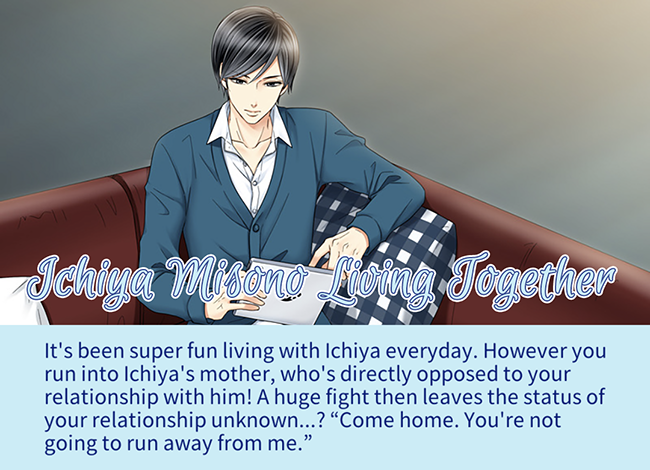 Episode 1
A: Hug Ichiya's pillow.
B: Wondered if he was lonely.
Episode 2
B: "I didn't seduce him."
C: Rest his head in your lap.
Episode 3
B: Thank him for his arm.
B: Cuddle up to him.
Episode 4
C: "Help you before that happens."
C: "I want you and Ichiya to get along."
Episode 5
B: "I'm glad you came."
A: "Because it's delicious."
Episode 6
B: Kiss him back.
C: "You have bad timing too, Ichiya."
Episode 7
C: Just say it.
A: Sit next to him.
Episode 8
A: Sass him again.
A: Respond in kind.
Episode 9
B: Ask Ichiya.
B: "That was terrifying…"