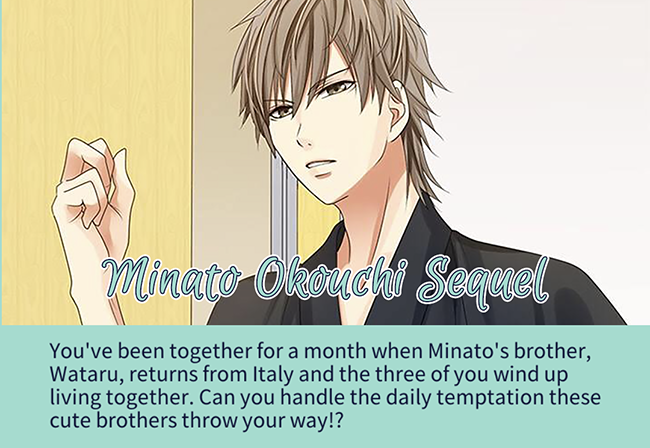 Episode 1
C: "Too bad, that's no excuse."
C: "He lectures with love."

Episode 2
B: Shout out.
B: "Are you worried about something?"

Episode 3
B: "It's a serious relationship."
C: Keep walking away.

Episode 4
B: Stroke his head.
B: "That's not true."

Episode 5
B: Don't resist.
C: "I want you to stay with me."

Episode 6
A: Treat him gently.
B: Grab Wataru's hand.

Episode 7
A: Hug him.
C: Laugh and say you don't believe him.