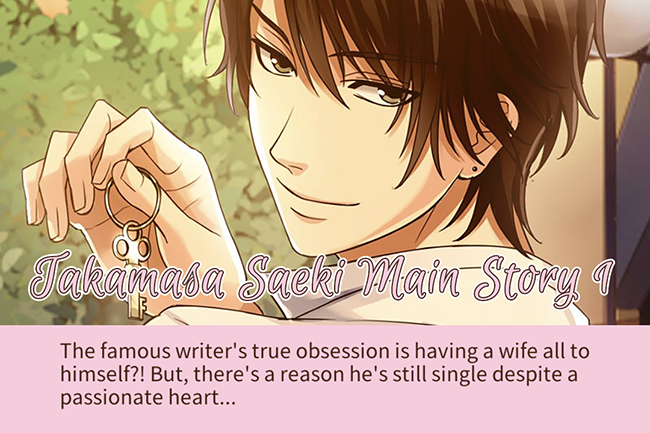 Episode 1
B: Who doesn't want an ideal marriage?
B: Do as you please.

Episode 2
B: Can we talk some other time?
A: Don't say a word.

Episode 3
A: They're right over here.
A: Kiss him on the forehead.

Episode 4
B: It's more stimulating than fun.
A: I was moved to tears.

Episode 5
B: White blouse and black mini skirt.
B: Ask why is he naked.

Episode 6
A: Nod quietly.
B: About a potential job.

Episode 7
A: "Believe in yourself!"
B: It's a lot of work, but it's fun.

Episode 8
A: This is important to me.
A: I want him to smile.

Episode 9
B: Hold his hand.
B: Maybe both.

Episode 10
A: You're more important to me right now.
B: Scold him.

Episode 11
A: About my family.
B: Hold him.

Episode 12
A: I'm happy to be of help.
A: Never been in love before, right?

Episode 13
B: Nod
A: Takamasa just wants to be accepted.

Episode 14
A: Cheer with happiness.
B: Look up into his face.